Plastic material classification of lunch box:

Plastic products made of polyethylene, polypropylene, and melamine are resistant to high temperatures and can be used to make tableware. According to their composition, plastic products can be divided into three categories: one is made of polyethylene, polypropylene, and melamine as raw materials, which are non-toxic and harmless to the human body; the other is polyester, which was discovered by NASA, This is the chemical substance that is most likely to release harmful gases among all compounds, such as PVC, etc., have been confirmed as carcinogens; the third category is polycarbonate vessels or bottles. When using this tableware to hold hot water and oil, phenol methane will be released, which will interfere with the endocrine secretion after the body absorbs it.

Note: It is best to choose high-heat-resistant polypropylene products for kitchen utensils, such as special polypropylene fresh-keeping lids for microwave ovens, which will not cause toxicity when heated with microwaves; also avoid storing waxes, detergents, etc. in plastic jars. After these chemical gases evaporate, they will penetrate the plastic material, which is harmful to the body.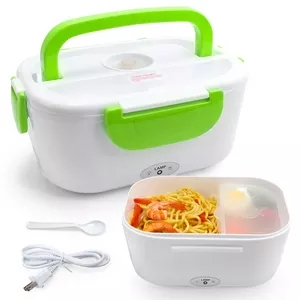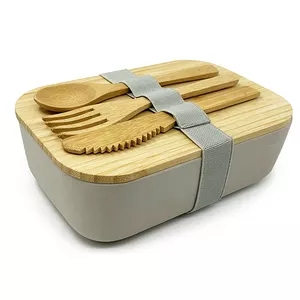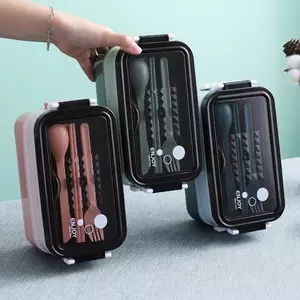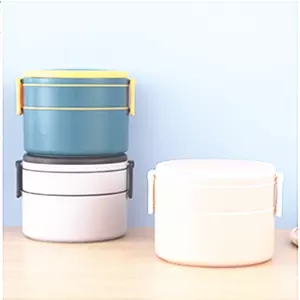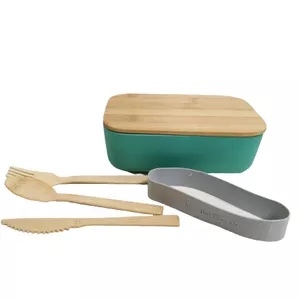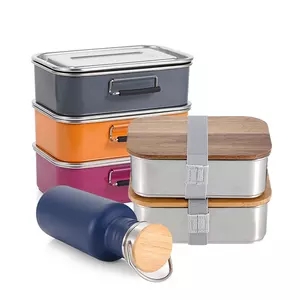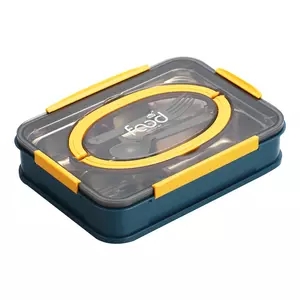 What are the materials used in the special lunch box of the microwave oven?

1. Glassware
Utensils made of borosilicate glass, glass-ceramics, and titanium oxide crystal glass are suitable for long-term microwave ovens due to good microwave penetration, stable physical and chemical properties, and high-temperature resistance (up to 500 ℃ or even 1000 ℃) use.

2. Ceramic utensils
There are heat-resistant ceramics and ordinary ceramics. Pots, pans, and other utensils made of heat-resistant ceramics are suitable for long-term use in microwave ovens, while ordinary ceramic utensils can only be used for short-term heating. Special reminder, ceramic utensils containing gold and silver wires will sparkle when used in a microwave oven, so they should not be used.

3. Plastic utensils
Various utensils made of polypropylene, polypropylene resin, composite polypropylene, polysulfone, etc., can withstand a temperature of over 120 degrees Celsius and can be heated in a microwave oven. Utensils made of PET resin and polyester materials have a temperature resistance of over 220 degrees Celsius and can be used for barbecues.

4. Wooden paper and other utensils
In the wet state, these utensils can be used in a microwave oven for a short time. But if it takes a long time, the utensils will dry out and will cause excessive burning. Painted utensils of this kind are forbidden to be used in microwave ovens because the paint contains benzene, and microwave heating will cause it to emit and contaminate food. Therefore, for safety and health, it is better to choose a microwave lunch box made of glass or ceramic.

The materials of the microwave lunch boxes are not the same. Some are marked with special words for microwave ovens, but the materials are divided into PP and PP+PS. Some materials are not marked. There are many types of microwave lunch boxes, some are suitable for use in microwave ovens, some are not suitable, and some are even harmful to health. Therefore, when consumers buy microwave lunch boxes, they should choose carefully. The most important thing is to master the three elements: ① strong penetration of microwave oven, ② high-temperature resistance, and ③ meeting food hygiene requirements.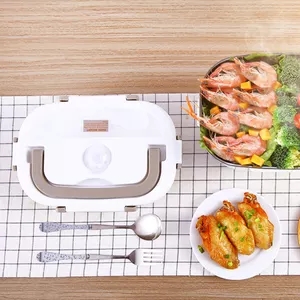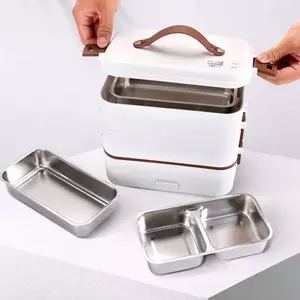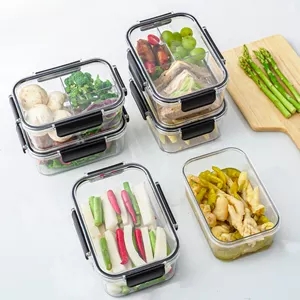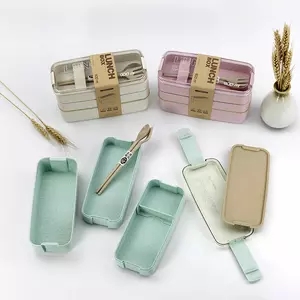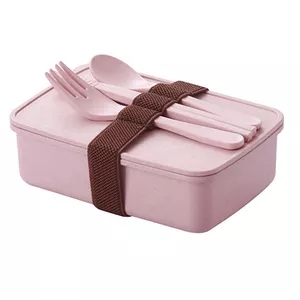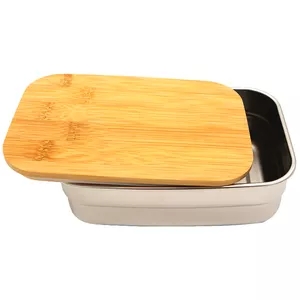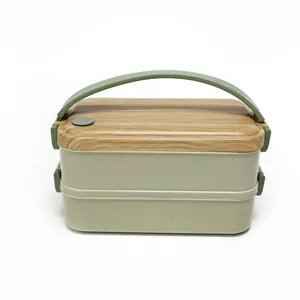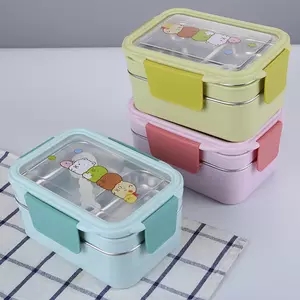 The performance of the wooden material of the wooden lunch box

Wood materials are natural green materials
First of all, wood products have their unique advantages. Wood is a renewable resource among materials recognized in the world today. It is sustainable for use and is the oldest packaging material in history. Secondly, wood processing has low pollution and good environmental coordination. This can be explained by the amount of carbon dioxide emitted during processing. Wood products have good environmental protection characteristics.

Also, compared with other materials, wood processing consumes the least energy. In addition, wood has pleasant visual, tactile, olfactory, and humidity control properties, and is a good indoor environment material and living utensils material. Especially paper products with wood as the main raw material have good printability and excellent ease of use. Folding performance, lightweight, easy to recycle, is the most widely used material in the packaging industry.

Among all-natural renewable materials, only wood itself is not only an environmentally friendly material but also has its unique green properties. Therefore, wood materials are one of the most widely used green raw materials in the world in the future.