Custom And Wholesale Fashion Lunch Box!
Our company was established in 2009. We specialize in producing and selling all kinds of lunch boxes, such as stainless steel lunch boxes, glass lunch boxes, lunch bags, plastic lunch boxes have different quality such as high quality and disposable style can choose.
We can custom your own logo on our products or can custom from original design such as custom color and shape of the products. We have very high standard products, hope you like them.
Contact us!
How to custom?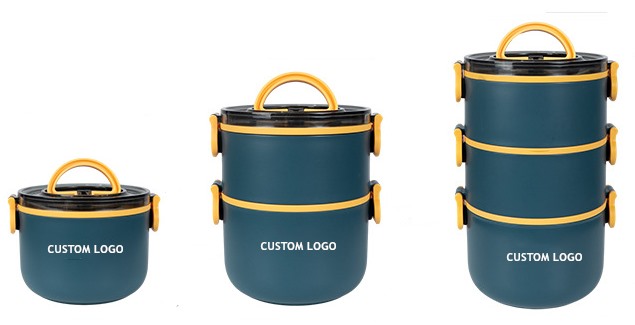 Stainless Steel Lunch Box
What are the advantages of a stainless steel lunch box: it is hygienic, non-toxic, and durable. It can be antibacterial and heat preservation and the stainless steel lunch box is hygienic and beautiful.
The plastic lunch box is convenient for us to take out food and use it. It is a plastic container made of food-grade plastic raw materials, available in a variety of styles, sizes, colors, can choose from.
Good sealing and freshness: The glass lunch box has all the freshness and airtightness of ordinary fresh-keeping boxes. Healthy and safe, strong heat and cold resistance, translucent appearance.
It saves a lot of plastic bags, supports environmental protection, is clean and hygienic, uses environmentally friendly materials, has good heat preservation effect, novel design, and looks good to hold.
Different Style Lunch Box Advantage
Stainless Steel Material
Easy to clean, good heat preservation effect, good texture, not easy to damage, novel style.
Plastic Material
Strong, light weight, more styles, beautiful design, not easy to break, easy to carry.
Glass Material
Good sealing, healthy and safe, strong heat and cold resistance, easy to clean, beautiful appearance.
Disposable Style
The price is cheap, PP material, suitable for food packaging, takeaway use
Collapsible Style
Foldable portable lunch box. Convenient to travel and use.
Aluminum Foil Material
The lunch box can be recycled and reused, which reduces pollution and saves resources.
More better price
Fashion lunch box
Good quality
Good after-sale service
More style choose
We have a free stock sample
Custom logo and label service