Introduction of Kraft Paper Materials for Paper Lunch Boxes

Kraft paper is used as a packaging material. The intensity is high. Usually yellowish brown. Semi-bleached or fully bleached kraft pulp is light brown, cream, or white. Quantitative 80~120g/m2. The fracture length is generally above 6000m. The tear strength, rupture work, and dynamic strength are high. Mostly roll paper, but also flat paper. Using kraft softwood pulp as raw material, it is made by beating on a Fourdrinier paper machine. It can be used as cement bag paper, envelope paper, glue sealing paper, asphalt paper, cable protection paper, insulation paper, etc., and can also be used as a lunch box production.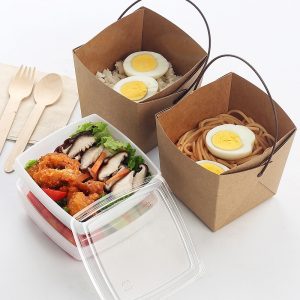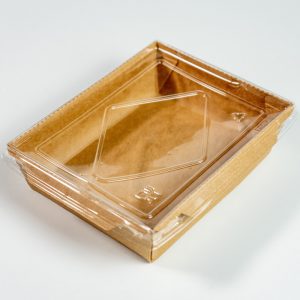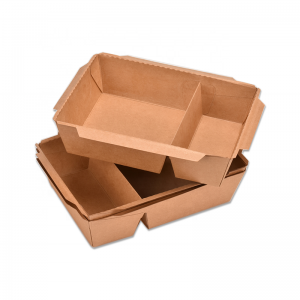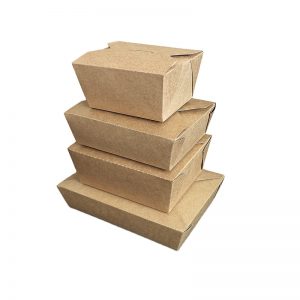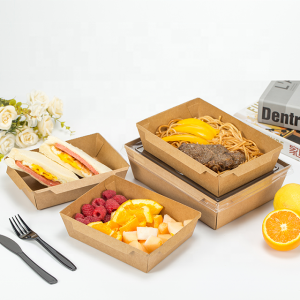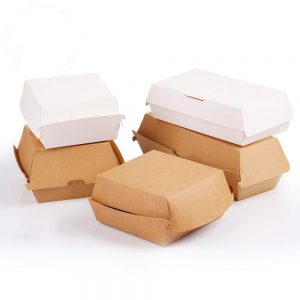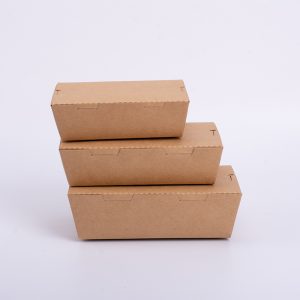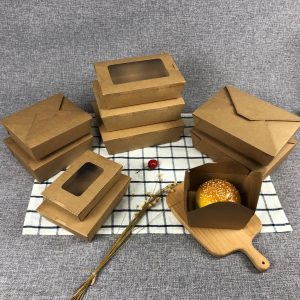 Application of Kraft Paper Material for Paper Lunch Box

Kraft paper is used in various industries such as chemicals and machinery, especially in the food packaging industry.
Kraft paper used: Kraft paper is widely used in various packaging supplies, paper bags, handbag kraft paper, color boxes, gift box kraft paper, printed kraft paper, lunch box kraft paper, printed kraft paper, notebook kraft paper, workbook kraft paper, and special kraft paper for envelopes.

Food packaging must follow the principles of convenience and portability. The tensile strength of kraft paper makes it very suitable for packaging needs. In order to prevent the bag from being pulled off when consumers carry out food, the packaging material is required to have good tensile strength. Beverage packaging and meal box packaging require the materials to be made to have a certain degree of resistance to moisture and deformation to prevent deformation and damage due to water absorption.